Textile sorting for circularity
Nouvelles Fibres Textiles takes post-consumer textile sorting and recycled material production to an industrial level.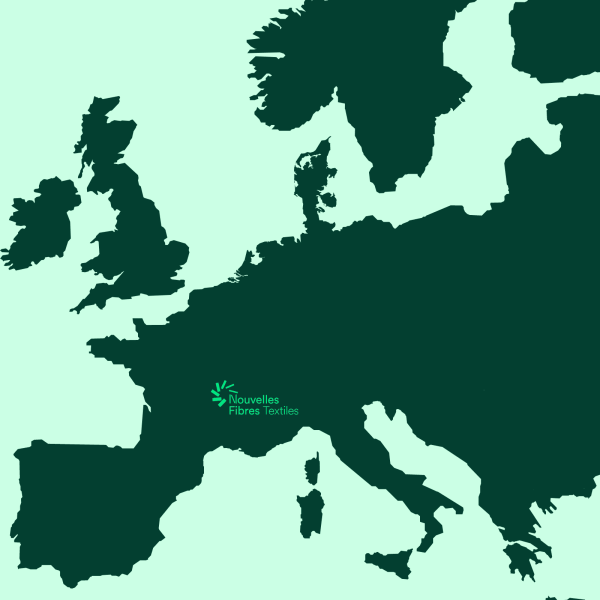 The future of post-consumer clothing starts here.
Back in the loop: turning textile waste into resources. Used garments don't have to end up in far away landfills anymore. They can be turned into high quality feedstock for textile and non-textile manufacturing industries, starting here and now.
Research & Development for industrial circularity. Our pilot line is engineered to sort through a wide variety of materials and blends, as well as colors, and to remove hard points, i. e. recycling polluters.
Technology for new beginnings
We live through exciting times: in the past few years, major textile recycling technologies achieved their industrial scale up and now provide high end regenerated materials for the fashion and manufacturing industries.
However, a substantial challenge still remains as piles of worn clothing keep towering up. These mountains of old clothes are bound to remain wasted resources if not properly identified and divided into bespoke streams.
Nouvelles Fibres Textiles' pilot line is the first to combine Pellenc ST's automated sorting technologies with Andritz' tearing lines to process high volumes of post-industrial and post-consumer textile waste and turn them into industrial grade fiber. Here is what our team and technology can do:
sort automatically by fiber color and composition
remove all hard points
We collect worn textiles
We don't discriminate, Nouvelles Fibres Textiles will do it for us. Polyester, cotton, polycotton, polyamide, and many other fibers are welcome and will be taken care of, right here in France. That goes for colors too.
We sort them and turn them into materials you can use
Our engineer and project manager make sure the worn garments you own or collect become your own resources – they guide you through the all R&D and remanufacturing process.
We sell recycled fiber
Whether you are looking for cellulosic or synthetic fibers, mixed colors or monochrome, whether you shred and spin recycled yarn or specialize in non-woven, or even composite materials, we might have something for you.
Traceability and compliance
Sorting for circularity is not just a catchphrase. It is a down-to-earth, industrial strategy that fosters a comprehensive approach of our supply chains. It guarantees traceability of recycled materials, mitigates textile and composites industries' environmental impacts and reduces their carbon footprint while creating purposeful jobs. Recycling locally also enhances supply chain security and cost stability.
Change at your fingertips
You collect large amounts of post-consumer textiles and want to know where they end up/what they become: you've come to the right place.
You are looking for large amounts of cotton/polyester/other fibers and need specific colors, compositions and sizes: look no further.